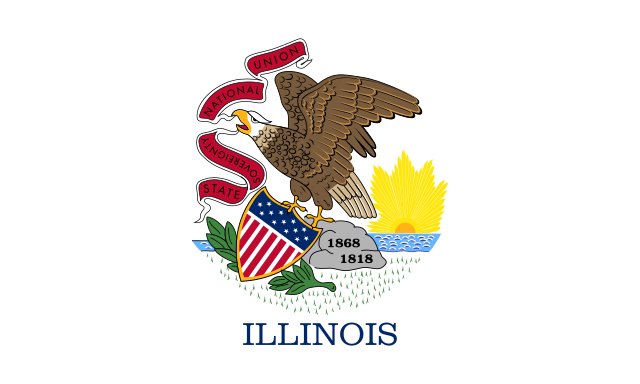 Both of the candidates running in the November 8, 2022, general election for Illinois House of Representatives District 91 — Sharon Chung (D) and Scott Preston (R) — completed Ballotpedia's Candidate Connection survey. These survey responses allow voters to hear directly from candidates about what motivates them to run for office.
Eighty-eight of the country's 99 state legislative chambers will hold regularly scheduled elections in 2022. The Democratic Party controls both chambers of Illinois' state legislature. Illinois is one of 14 states with a Democratic trifecta.
Here are excerpts from candidates' responses to the question: What are the main points you want voters to remember about your goals for your time in office?
Chung:
"Lower Costs for Families: Skyrocketing costs are unacceptable, and Sharon is fighting to deliver real results for all of us."
"End Violence Against Women: A committed leader in the struggle to end violence against women, Sharon will work tirelessly to invest in domestic violence shelters, provide mental and physical health care for survivors, and keep guns out of the hands of abusers."
"Advocate for our Communities: Sharon believes strongly in the power of education and getting the resources families need."
Preston:
"For too long, Springfield's poor policy and partisan divide has let the families and businesses of Illinois down. Serving on council, I've seen first-hand how a functioning government can solve real problems for people, which sometimes includes the government getting out of the way."
"During my time serving as a Normal City Councilman, I have always put the people of my community first. I have voted against increasing taxes while encouraging economic development by bringing businesses into my hometown."
"I'm best equipped to bring a pragmatic, no-nonsense approach to the problems facing Illinois families, workers, job creators and taxpayers."
Click on the candidates' profile pages below to read their full responses to this and other questions.
We ask all federal, state, and local candidates with profiles on Ballotpedia to complete a survey and share what motivates them on political and personal levels. Ask the candidates in your area to fill out the survey.
Additional reading:
Illinois House of Representatives elections, 2022