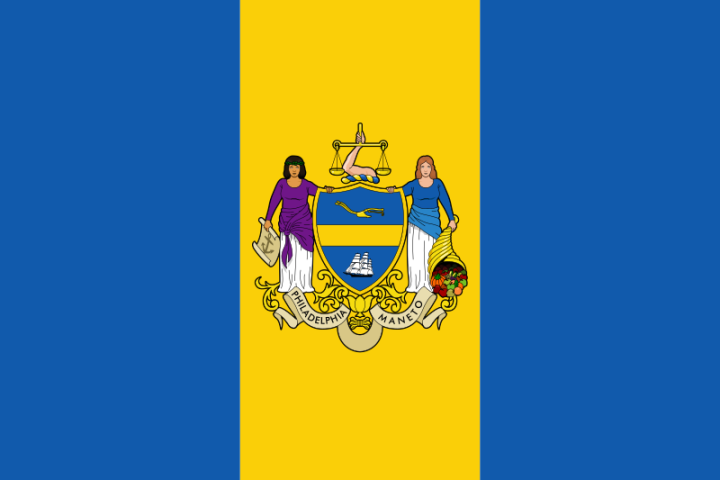 Cherelle Parker defeated eight other candidates in the Democratic primary for mayor of Philadelphia on May 16. She faces David Oh—the only candidate who ran for the Republican nomination—in the general election on Nov. 7. Incumbent Jim Kenney (D) was first elected mayor in 2015 and was term-limited.
The city's last 10 mayors were elected as Democrats. The last Republican to serve as mayor was Bernard Samuel, whose term ended in 1952.
Jeff Brown, Allan Domb, Helen Gym, Parker, and Rebecca Rhynhart had led the Democratic primary in fundraising and media mentions.
Parker was elected to the city council in 2016 and served until 2022 when she resigned to run for mayor. She began her political career as a city council staff member and served in the Pennsylvania House of Representatives from 2005 to 2016. Parker was elected the council's majority leader in 2020. Her website said, "It was in this role where she focused on public safety, stabilizing "middle neighborhoods," economic opportunity – especially for small businesses, and working to get city government to function like it should."
In the three Philadelphia mayoral elections since 1999 that did not have an incumbent, the winner of the Democratic primary received a majority of the vote once—Kenney's 56% in 2015. Michael Nutter won the Democratic primary in 2007 with 37% of the vote, and John Street won the Democratic primary in 1999 with 36% of the vote.
Before the primary, Anna Orso, Sean Collins Walsh, and Julia Terruso wrote in The Philadelphia Inquirer: "To be clear, all of the major candidates will likely get at least some votes from every pocket of the city. But winning candidates typically have a strong base that they build out from…Rhynhart and Gym are both vying for liberal Center City voters, and Domb and Brown both probably need strong margins in the Northeast if they are going to win. And don't forget about turnout. While Parker appears to have little competition for establishment-aligned Black voters, their share of the electorate has decreased over time, meaning she, too, will have to expand beyond her base to be successful."
Marcus Biddle at WHYY wrote before the election that, "Most candidates are making public health issues like gun violence a campaign priority. How they plan to solve those problems is another story…Improving major public health issues in Philadelphia — the gun violence crisis and the opioid epidemic among them — could be a deciding issue for many voters in the city's mayoral race…As for the city's gun violence crisis, most candidates agreed that improving and expanding access to behavioral health support, therapy, and trauma treatment is an urgent need."
The filing deadline for the primary was March 8, and the filing deadline for the general election for independent candidates is Aug. 1.
Additional reading:
United States mayoral elections, 2023
Partisanship in United States municipal elections (2023)